Notice of Annual General Meeting of Love Oxted (the Oxted BID Limited)
When: Tuesday, 29th January 2019, 5.30pm for 6pm
Where: The Red Cross Centre, Hoskins Way, Oxted. RH8 9HT
The Annual General Meeting of the Oxted BID Limited will take place at 5.30pm for 6pm on Tuesday, 29th January 2019 at The Red Cross Centre, Hoskins Way, Oxted.
Papers in respect of this meeting, including the Company's Annual Review and Accounts of the Company for the last financial year, will be available to attending members and subsequently online via the Love Oxted website in accordance with the Articles of Association of the Company. Hard copies will be available at the meeting.
In accordance with the Articles of Association of the Company the following Directors are seeking reappointment at the AGM:
Louise Round, Tandridge District Council
Adrian Pointer, Simply Sports
Jo Chappell, Piper's Florists
In addition, the following nominations have been received from members who wish to be appointed to the Board:
Khushi Mohammad, Thai Pad
Barbara Khattri, Elements Lifestyle
Mike Pocock, Sheldon House Securities
Anne-Marie Dickinson, Number 44
Sally Hill, Oxted Health Centre
Robert Leech, Robert Leech
As well as the formal approval of the accounts and appointment of Directors, we will also be asking for your feedback on the issues that affect your business and what you would you like the BID to deliver against the five key themes outlined in The BID Business plan:
Promotion, Marketing and Events
Welcoming, Safe and Attractive
Car parking and signage
Backing Business
Lobbying, representing and bidding
By Order of the Board
9th January 2019
This notice will be sent in the post to all Members and Directors.
Not a BID Member?
All levy paying businesses, as well as belonging to the Business Improvement District, contributing and benefiting accordingly, are also eligible to be a Member of the BID Company.
Being a Member of the BID Company gives you a share in The Oxted BID Limited. This has no monetary value but entitles you to stand for Board Membership and vote at the AGM.
To apply for membership you need to complete the attached form which you can download here.
Registration forms must be returned by 5pm on Friday 25th January.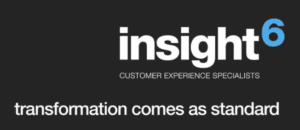 We're delighted to announce that we'll be joined at the AGM by Jim Smith from Insight 6. He'll be sharing his experience working with towns across the region and independent businesses in retail and service sectors to improve the customer experience. In this interactive session you'll certainly pick up some tips to implement in your business.